Platinum Level:
Scendia Biologics
Silver Level:

Surgical Specialties
For over 40 years, Surgical Specialties has been developing and manufacturing high-performance sutures and surgical needles that offer a better choice. Precision engineered solutions, competitively priced and delivered with a level of service, quality and support we believe every customer deserves that can be found in our suture brands – Quill, Sharpoint, and LOOK.

MMI
MMI S.p.A. offers a robotic system to overcome the challenges of microsurgery and enable surgeons to confidently perform hard to reach, micro-anastomosis. Tremor-reducing motion scaling (7-20x) and wristed robotic microinstruments intend to improve microsurgical and expand supermicrosurgery procedures. The robotic platform is mobile and compatible with existing surgical microscopes.


Microsure
Microsure is a medical device company founded in Eindhoven, the Netherlands in 2016. Microsure's focus is to help surgeons and patients have maximized and standardized microsurgical performance by offering superhuman precision, enhanced scale of movement, tremor elimination and dexterity through robotic assistance. Its current product, MUSA, is the world's 1st surgical robot with a CE Mark for open microsurgery. It is designed by microsurgeons and engineers specifically for microsurgical applications. Microsure has a business team with proven track records in the commercial, clinical and technical domain. In addition Microsure has strategic collaborations with clinical key opinion leaders, industrial partnerships and quality and regulatory experts. Microsure builds on a network of clinical and technical advisors & top surgeons from university medical centers worldwide, with the Maastricht University Medical Center+ as a leading clinical partner.
Exhibit Level: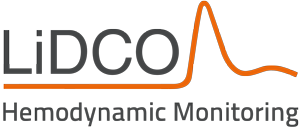 LidCo


Orlando Health – South Lake Hospital